Ashley Madison hacked: Databases leaked!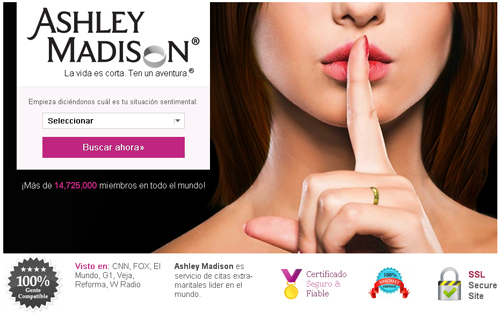 AshleyMadison, the famous name in infidelity and married dating has been apparently attacked by a group of hackers calling themselves as 'The Impact Team'.
The customer credentials sized 10 Gb from this online casual sex and cheating website were claimed to be posted on the dark web accessible only through the Tor browser.
The leaked data has username, e-mail addresses, names, phone numbers along with credit card data and transaction information of the AshleyMadison members.
However, Mr. Raja Bhatia, AshleyMadison's original founding chief technology officer  claimed this huge trove of data release to be fake illegitimate as AshleyMadison never stores  any of the customers' credit card  information apart from transaction-ID,
The data was stolen and released in reaction to the refusal on taking this cheating website down by avid Life Media, AshleyMadison's parent company. After 30 days of threatening, the personal information pertaining to AshleyMadison users was posted online.
An analysis of email addresses found in the data dump revealed that more than 15,000 are .mil or .gov addresses. This analysis draws the attention of one and all towards the participation of British military and government officials.
The investigation is still ongoing and the company is simultaneously cooperating fully with law enforcement investigations, included by the Royal Canadian Mounted Police, the Ontario Provincial Police, the Toronto Police Services and the U.S. Federal Bureau of Investigation.