CITIZEN'S METADATA EXCHANGED FOR NSA'S XKEYSCORE BY A GERMAN SPY-AGENCY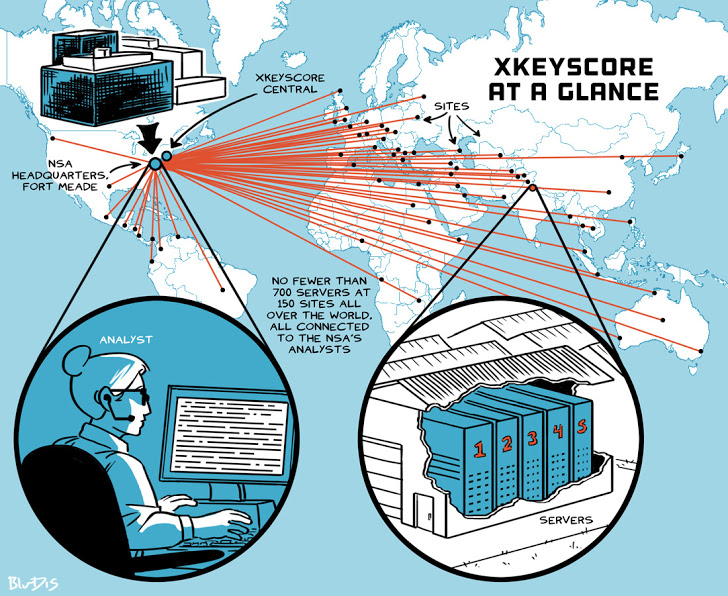 An unbelievable event of  German's citizen metadata being disbursed by the country's top intelligence agency in order to acquire copy of the National Security Agency's Main XKeyscore software has been reported.
Bfv - Bundesamtes für Verfassungsschutz, the Federal Office for the Protection of the Constitution exchanged its citizen's data for surveillance software from their US counterparts, said  a German newspaper Die Zeit.
An agreement allowing German spies to abduct a copy of the NSA's flagship tool Xkeyscore in order  to analyse data gathered in Germany was signed between the two countries. So they latently exchanged the German's data with the NSA.
Keyscore surveillance software program, designed by the National Security Agency, collated and analysed intercepted data it gathered while traveling over a network.
The extremely powerful surveillance software is capable of pulling up more than 20 Terabytes of data daily, including emails, chats, social media interactions, and even browsing histories all in real-time without bothering the need of any consent.  It appears that Bfv was so impressed by Nsa's demonstration of Xkeyscore, that it signed a deal with NSA to exchange citizen data for computer software.
It took two long years of negotiation  for the German agency to agree to receive the NSA spyware software and employ it for analysing data accumulated on German citizens.
Surprisingly, neither Germany's data protection commissioner was informed about this agreement, nor it informed the Parliamentary Control Panel,which looks after the BfV.
However, the BfV still managed to get a lower level of access in comparison to  the other non-U.S. "Five Eyes" nations,having direct access to the main XKEYSCORE are the United Kingdom, Canada, Australia and New Zealand.