Hackers deface Google Palestine, object to Google Maps labeling of Israel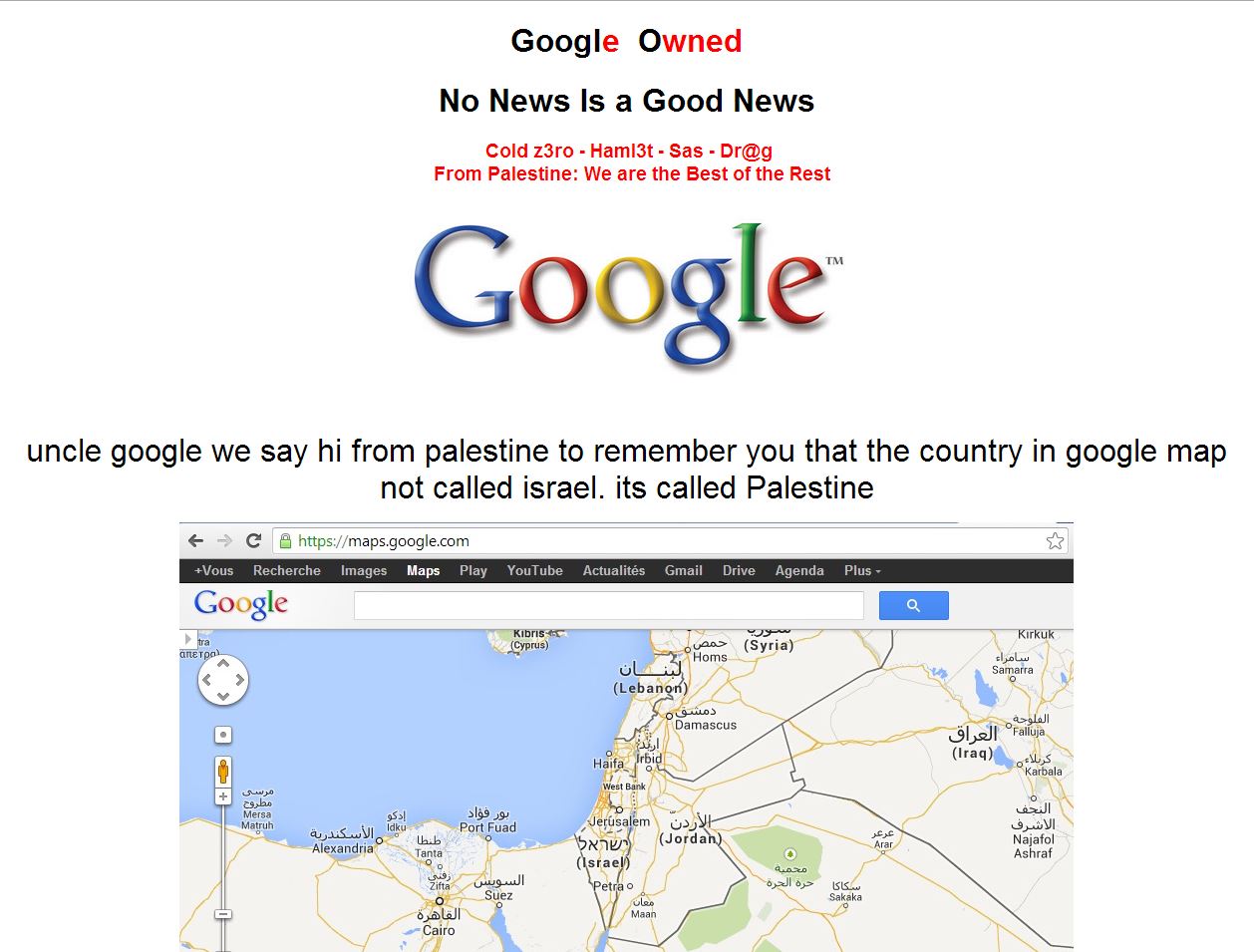 Google's presence in the Palestinian territories, Google.ps, has been defaced by hackers, apparently objecting to the Google Maps labeling of the Israel and Palestinian borders with a statement appearing on its page protesting the term "Israel" used in Google maps.
"uncle google we say hi from palestine to remember you that the country in google map not called israel. its called Palestine," the statement says.
"#Question : what would happens if we changed the country title of Isreal to Palestine in google maps !!! it would be revolution ..So Listen to rihanna and be cool :P," the statement added.
The statement was signed with virtual hackers' names Dod, Hij@ker, alzher, Mr_AnarShi-T, toxico-dz.
The hackers also gave the link to the website of Palestine Anger Network www.hackteach.org.
Google made the switch from calling its regional search page "Palestinian Territories" to "Palestine" in May.
The hackers further went on to suggest that changing the title of Israel on Google Maps to Palestine would be a "revolution" — and suggesting that visitors listen to R&B singer Rihanna and "be cool."