ISIS MEMBER EXPECTED TO BE KILLED IN DRONE STRIKE!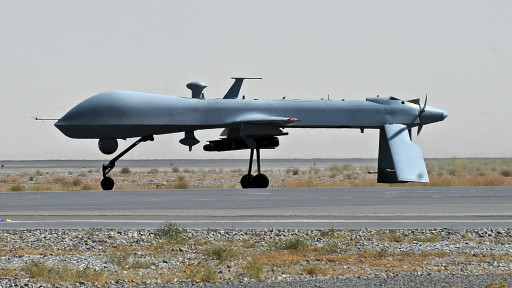 British hacker Junaid Hussain, a former Birmingham, England, resident has been reported dead in a U.S. drone strike on Wednesday. Hussain had been tagged as a top cyber expert for Islamic State of Iraq and Syria (ISIS) by  U.S. and European officials.
The Drone strike took place on Tuesday near Raqqa, Syria and the involvement of the U.S. Defense Department was also pointed out in the strike.
21-years old Hussain was believed to have moved  to Syria sometime in the last two years.
On Aug. 18, before Hussain, the second-in-command figure was assassinated in a U.S. airstrike in Iraq ;making Hussain as the second ISIS senior figure to be executed.
He had also been termed as the leader of CyberCaliphate, a hacker group that attacked a Twitter account pertaining to the Pentagon by U.S. and European government earlier this year.
He had been put behind the bars for stealing former British Prime Minister Tony Blair's address book from an account maintained by a Blair adviser.
There were non matching statements over his execution.  American sources were confident over him being dead while some people disputed including two Twitter accounts that U.S. intelligence experts believed to be connected to ISIS reported Him to be still alive as per his wife.
A former U.S. government counterterrorism expert, Seamus Hughes pointed this dispute and the twitter accounts  to be a deliberate attempt to betray.
Cybersecurity experts doubted  ISIS hackers including Hussain to be a serious threat,over their capability to launch serious attacks that could harm critical infrastructure.They also called him as a "Nuisance Hacker".
According to Cybersecurity firm CrowdStrike his involvement in recruitment, communications and other ancillary support could have made him a target not his hacking skills.
A British news report that he was No. 3 on a drone target list was denied by the sources pointing towards more danger from ISIS commanders.