Melbourne IT Server hacked - Twitter, Nytimes, HuffingtonPost Compromised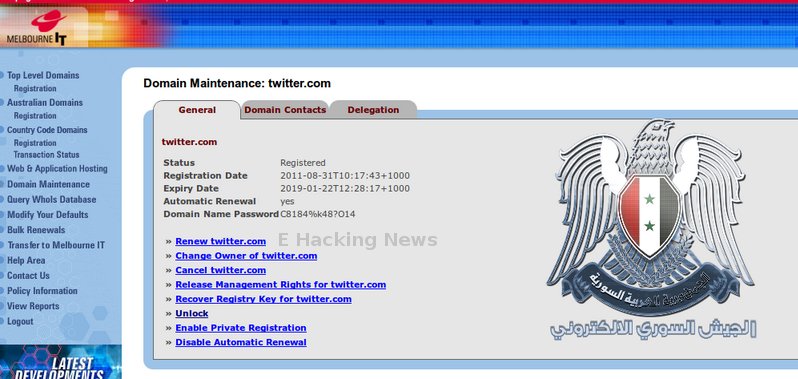 Syrian Electronic Army , the group known for hacking top media websites, brought down the New York Times, HuffingtonPost , Twitter websites.
The list of affected websites includes twitter.com , twimg.com , nytimes.com , huffingtonpost.co.uk , twitter.co.uk and few more domains belong to twitter.
Exclusive: How the hack happened
In an exclusive interview hackers confirmed us that they have hacked into Melbourne IT Servers and decrypted their passwords, also had access to their emails.
Melbourne IT is an organization that provides domain name for high profile websites.  The security breach allowed the hacker to take control of the above mentioned domains and changed the DNS and other details.
At the time of writing, the New York Time is still down but other websites have been recovered and back to normal.
*Update:
MatthewKeysLive, the internet's journalist, tweeted that Melbourne IT confirms it was compromised today "The Credentials of a Melbourne IT reseller (username and password) were used to access a reseller account on Melborune IT's systems.  "