Open letter to the Australian people from Mother of Julian Assange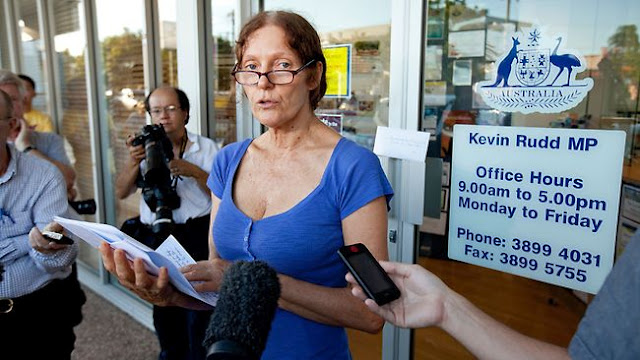 There have been numerous public statements made about WikiLeaks and its editor-in-chief Julian Assange that are factually inaccurate.Prime Minister Julia Gillard said about WikiLeaks, "It's illegal." Attorney General Nicola Roxon said my son "fled Sweden." The media repeatedly states, "Assange is charged or facing charges" in relation to Swedish sex allegations.
If you want to know The Truth About Julian Assange And Wikileaks , Please read our previous Story "[One Man Fights for 7 Billion People, One Mother Battles to Wake Them Up. Letter is as below, To read complete Press Release
(Click Here)](http://1.hidemyass.com/ip-3/encoded/Oi8vdGhlaGFja2VybmV3cy5jb20vMjAxMi8wNy9vbmUtbWFuLWZpZ2h0cy1mb3ItNy1iaWxsaW9uLXBlb3BsZS1vbmUuaHRtbA%3D%3D)
Dear Member of Parliament
,
We (Wikileaks Australian Citizens Alliance) are writing to you on behalf of Christine Assange, (Julian Assange's mother) who is currently in the UK, waiting for the UK Supreme Court Ruling on her son's appeal against extradition to Sweden.
This ruling will be handed down later today (EST) and we, like Christine and many other Australian citizens are deeply concerned and disappointed at the lack of public support and diplomatic support being offered to Julian Assange by the Australian Government.
Julian Assange is an award winning Australian journalist who has not been charged with any crime in any country and yet he has been held under house arrest for 540 days!
If Julian is extradited to Sweden he will be placed in solitary confinement, incommunicado with no opportunity for bail and then trialled in secret.
Extradition to Sweden also places Julian's life and liberty in jeopardy with the likely result being a 'fast track' onward extradition to the USA, under Sweden's temporary surrender regime which is part of their bilateral extradition agreement with the USA.
Once in the USA Julian may be held indefinitely in a military prison, while the USA builds a case against him for the release of US diplomatic Cables.
In publishing these cables Wikileaks and Julian Assange as Editor-in-Chief have done no more than hundreds of other media organisations have done around the globe and yet the pursuit of Julian Assange and Wikileaks (including staff and supporters) has been relentless by the USA Government.
We urge you to read Christine's open letter to the Australian people and to act immediately to protect a fellow Australian; to ensure his human rights and citizenry rights are upheld.
sincerely,
Sam Castro & Kaz Cochrane
WACA
WikiLeaks Australian Citizen's Alliance