Pakistani Hackers Hacked Southern Railways Website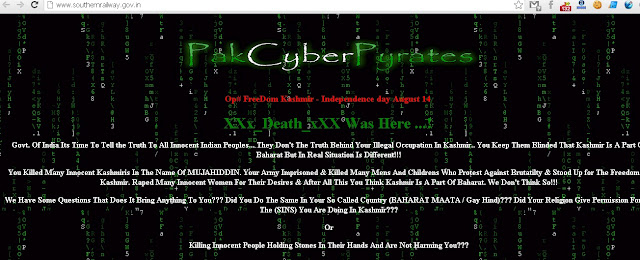 Pakistani hackers Defaced Website of the Southern Railways www.southernrailway.gov.in.
The hacker group calls 'Pak Cyber Pyrates' replaced the home page of the website with a page with content that denounces India's role in Kashmir.
It has been noticed that Indian and Pakistani hacking groups are engaged in a cyber war which is not officially Anounced but websites in both the countries being regularly attacked and defaced.