Philippines Department of Environment website HACKED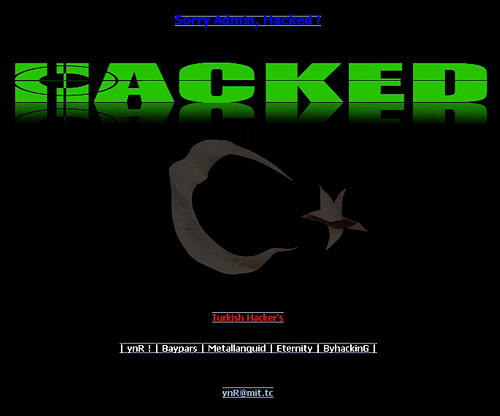 The official website of Philippines' Department of Environment and Natural Resources (denr.gov.ph) was breached on Saturday by a group of Turkish hackers.
It seems that Hackers incensed by the Philippines controversial cybercrime law have attacked this website which Publish emergency details during any kind of natural disasters.
With a message on Homepage , "Sorry Admin, Hacked!" and a symbol of a crescent moon and a star. But according to ABS-CBNnews the site, www.denr.gov.ph, was restored shortly
President Benigno Aquino's spokeswoman Abigail Valte appealed protest should not involve hacking websites.