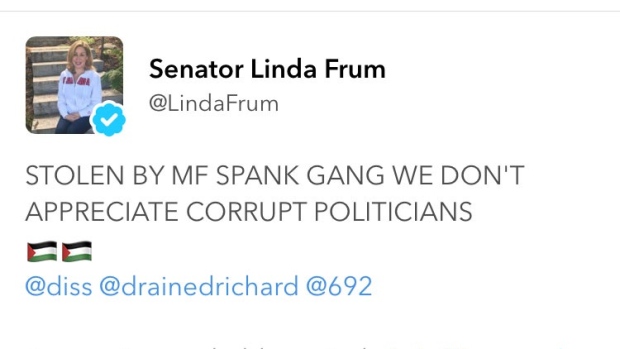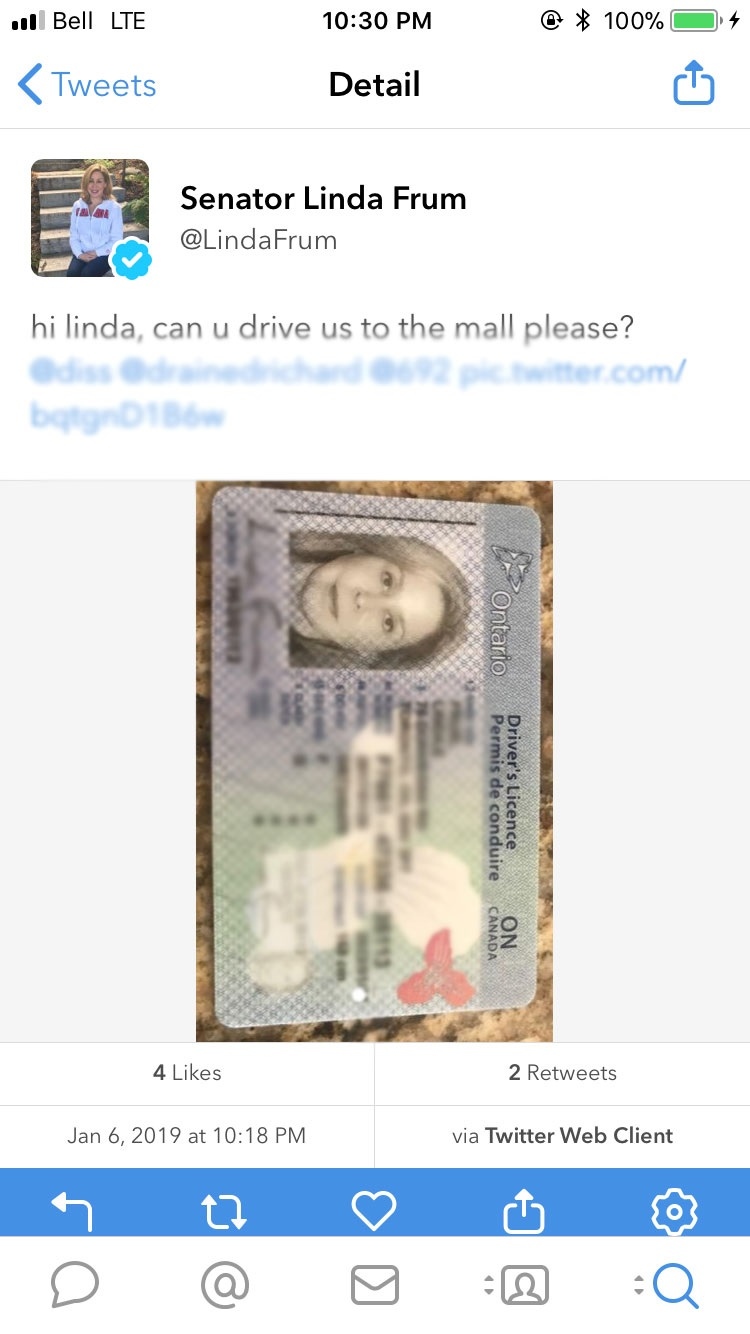 Conservative Senator Linda Frum's twitter account was hacked by "MF Spank Gang" on 6th Jan 2019 and shared personal information which includes front and back side of her driver's license showing personal information including her address.
"hi linda, can u drive us to the mall please?" read one tweet.
High profile hacking incident just took place a few days ago in Germany where 100+ German politicians were hacked including Angela Markel - Herman Chancellor and their personal information was leaked online.