2 Government websites Hacked by Teamr00t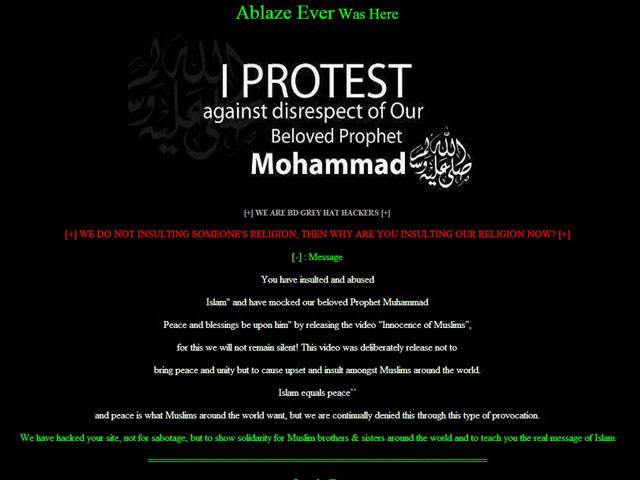 Two government websites were defaced Maritime Industry Authority (www.marina.gov.ph) and the Maritime Training Council (www.mtc.gov.ph) which appeared to be hacked and defaced by "Teamr00t" with the Message on website
"You have insulted and abused Islam and have mocked our beloved Prophet Muhammad by releasing the video 'Innocence of Muslims.' For this we will not remain silent!
This video was deliberately released not to bring peace and unity but to cause upset and insult amongst Muslims around the world" and hack was
"not for sabotage, but to show solidarity for Muslim brothers and sisters around the world and to teach you the real message of Islam."