We've said this before, and we'll say it again, hackers have got too much time on their hands since the worldwide coronavirus pandemic and lockdown situation. We've been receiving multiple data breach news every day, including high profile data leaks involving celebrities and even Donald Trump.
Our recent story covers the well-known caller-identifying and spam blocking application – Truecaller Data Breach. The popular app has become a necessity for some since the rise of smartphones, and its active users cross the 150 million mark. Truecaller is owned and operated by a Stockholm, Sweden corporation namely, True Software Scandinavia AB.
Truecaller Data Breach
Just a couple of days ago, Cyble, a cybersecurity & research agency, found a 'For Sale' ad from a seller on a Dark Web site. The post ensured a delivery of Truecaller data dump of 47.5 Million users' personal details for $1000. Or in Indian numbers, a 4.75 Crore Users' Database for around INR 75,000.
The post came from an undisclosed but trustworthy seller who, in the past and currently, has sold billions of authentic records. But what was surprising in this deal was the low price he demanded for this. This was unlike his previous deals and that's what led Cyble team to go in depth and verify the acquired records. More on their findings below, but first let's take a look at the specifics of the Truecaller data leak.
Truecaller Data Dump Details
Though Truecaller is installed on smartphones worldwide, the data dump included details of only its Indian users. That is also neatly organized and sorted by cities, states and carriers.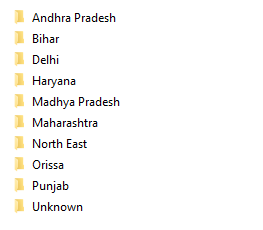 Like stated above, the dump included details of 47.5 Million Truecaller users including sensitive information like,
Name
Phone Number
Email
Gender
Network Carrier
Location - City, State
Facebook ID
And more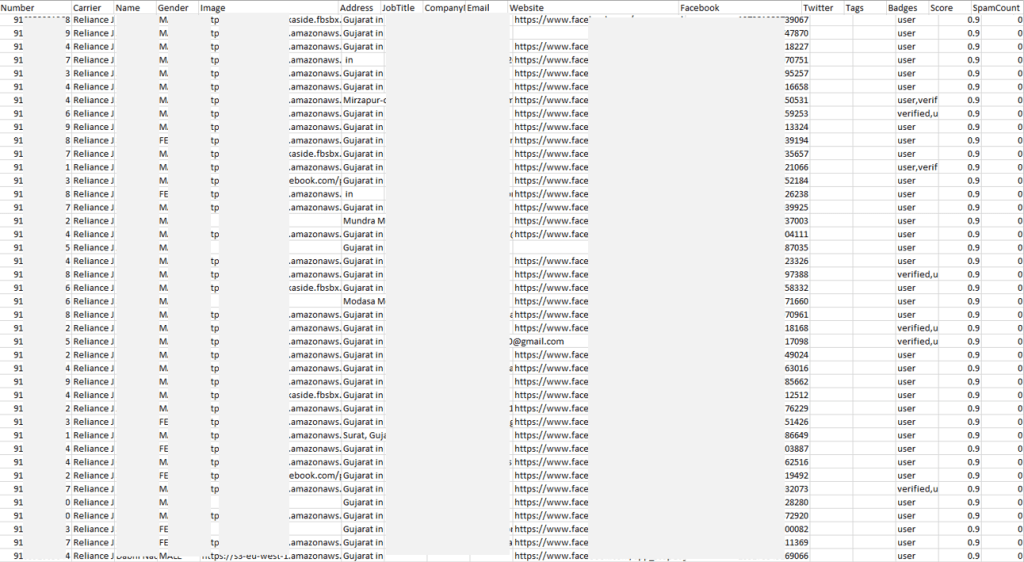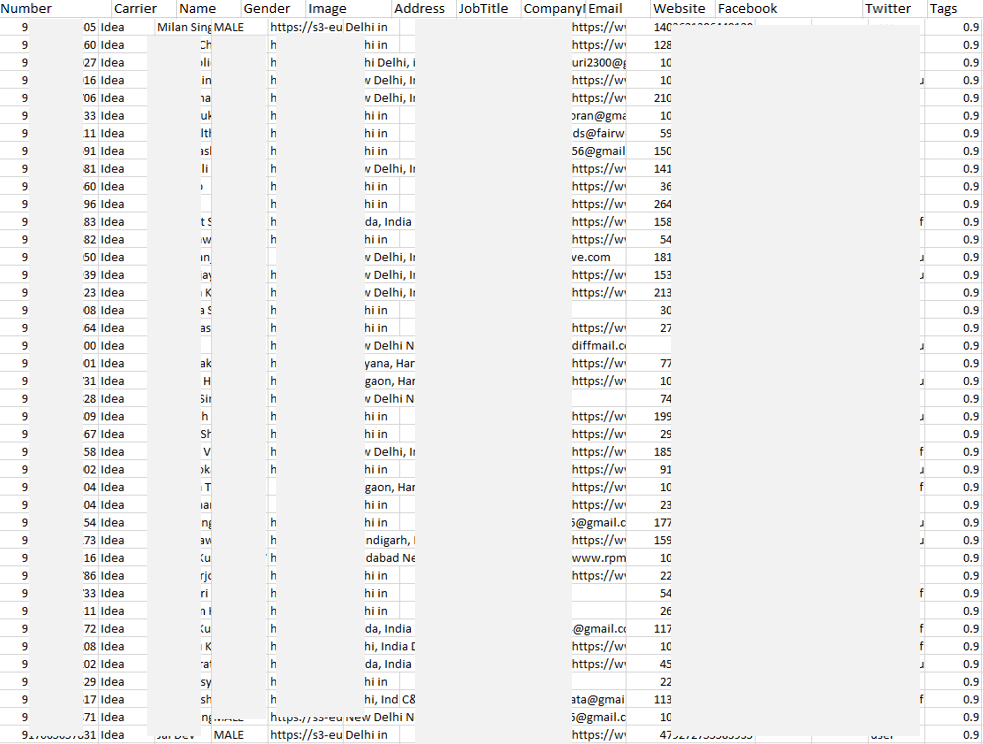 Truecaller Hacked? Truth Behind the News
Since the news of this potential cyberattack has surfaced, Truecaller has consistently denied the possibility of any breach, saying:
"Thank you for bringing this to our attention. There has been no breach of our database and all our user information is secure. We take the privacy of our users and the integrity of our services extremely seriously and we are continuously monitoring for suspicious activities. We were informed about a similar sale of data in May 2019. What they have here is likely the same dataset as before. It's easy for bad actors to compile multiple phone number databases and put a Truecaller stamp on it. By doing that, it lends some credibility to the data and makes it easier for them to sell. We urge the public and users not to fall prey to such bad actors whose primary motive is to swindle the people of their money."
In their original report, Cyble had confirmed that the Truecaller 2020 database was part of the Truecaller 2019 data leak. They have also manually verified the entries, and found them to be genuine users. Interestingly, Truecaller hasn't even made an effort to obtain the dump to check it themselves before broadcasting the above statement.
But whether Truecaller was hacked or not, still remains a question, as a data leak can be attributed to a number of instances like misconfiguration, etc. However, according to an investigation conducted a few years back by Factwire, few Truecaller security issues were reported to the public, including the database publicly available on their website search.
Truecaller Hacking News: Impact & Next Steps
If you've an account with Truecaller, don't panic. Instead go to an authorized 'Data Breach Monitoring' platform like Cyble's Am I Breached and check for any exposure.
Next step would be to stay alert against any future spams, scams or identity thefts. Such individually targeted sophisticated attacks are a common routine for threat actors when they come across a fresh data dump.
That said, we'll urge you to stay hopeful, as Truecaller is continuously assuring it's users that their data is safe in their 'bank-grade security'.